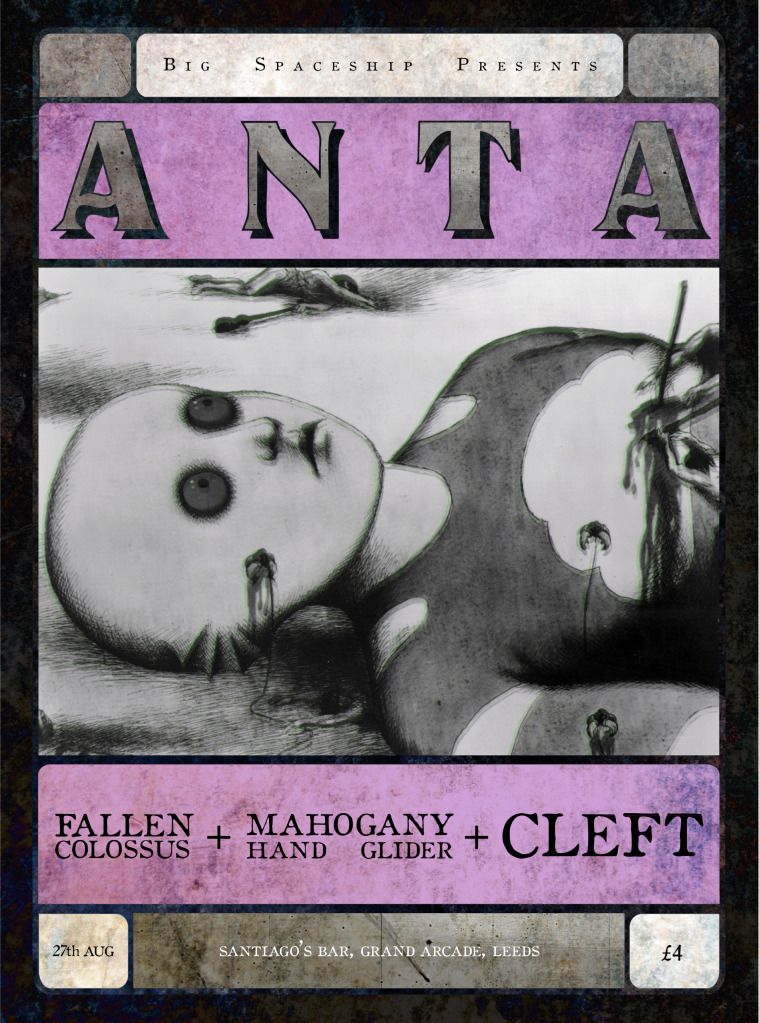 Traversing through the realms of the unknown, Big Spaceship uncovered something of a rare find. While meandering through Equine star sector I, an anomalous green moon appeared instantaneously. With the nature of its spontaneous appearance, the crew on the Big Spaceship we

re imediately urged to explore...this is what we found...
ANTA (w/ members of Rose Kemp's band)
Amongst masses of giant galloping two-headed horses, 4 musical clerics, robed and crowned, ride majestically atop this moving organic fissure. Instruments in hand, they encapsulate the equine creatures with their voidian laments.
Hailing from Bristol, this four-piece band fulfill all the carnal prog desires of a modern day inner space traveller. Instrumental prog at its finest, questionably clandestine due to it's awesome nature. Quite beyond Dickinson's; this is the REAL deal. For fans of Astra, Ufomammut, King Crimson.
Their album 'The Tree That Bore The Equine Fruit' is out now for online download for a mere £4 or purchase the limit CDR from Invada Records (Portishead).
http://www.anta.me.uk/
"Grandiose, weighty and satisfying, 'The Tree That Bears The Equine Fruit' is a direct rock hit, and you should let it take over your head." – The Joy Collective
"by far the most prog as fuck thing I listened to yesterday" – DJ Antoni Maiovvi
Support from local prog-riffers FALLEN COLOSSUS + Manchester math rock riff slingers CLEFT + new addition of Leeds post-rockers MAHOGANY HAND GLIDER
Big Spaceship links:
BLOG
MYSPACE
YOUTUBE
TUMBLR
TWITTER